For many years now, EV battery technology has been steadily improving, but recently it has really started to get some exciting developments. The latest battery innovations have enabled EV manufacturers to create incredible electric vehicles. Recent breakthroughs have enabled longer electric vehicle ranges, making them a more viable option for consumers. Now, it appears we could see some big changes in the near future. 
NEW BATTERY TECHNOLOGY ENABLES LONGER ELECTRIC VEHICLE RANGE
Battery technology has made some incredible advances in recent years. One of the most significant has been the development of lithium-ion batteries. These batteries are much lighter and more energy-dense than traditional lead-acid batteries, making them ideal for use in electric vehicles.
Another important breakthrough has been in fast-charging technology. This allows for much faster charging of electric vehicles, making them more convenient to use.
WHAT IS AN ELECTRIC VEHICLE (EV) AND WHAT ARE ITS ADVANTAGES
An electric vehicle, or EV, is a vehicle that runs on electricity rather than gasoline. EVs have many benefits over traditional gas-powered vehicles, including lower emissions, lower operating costs, and a quieter ride. Some of the most popular EV models include the Tesla Model S, the Nissan Leaf, and the BMW i3.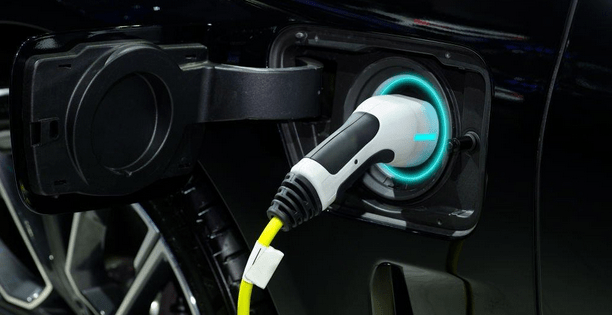 One of the main benefits of EV is that it produces zero emissions. This is a major advantage over gas-powered vehicles, which produce harmful emissions that contribute to climate change. Electric vehicles also have lower operating costs than gasoline-powered vehicles. This is due to the fact that you only need to charge them rather than purchase/refill gas. Finally, EVs are much quieter than gas-powered vehicles, making for a more pleasant driving experience.
DIFFERENT TYPES OF EV BATTERIES AND HOW THEY DIFFER FROM TRADITIONAL BATTERIES
There are three types of EV batteries, each type has its own benefits and drawbacks: lead acid, nickel metal hydride, and lithium-ion.
The oldest and least priced EV battery type are lead acid batteries. They are less effective than other battery kinds and have a shorter lifespan. Batteries made of nickel metal hydride are more expensive than lead acid batteries but last longer and perform better. Although lithium-ion batteries are the most expensive EV batteries on the market, they are also the most effective and longest-lasting. 
TECH-SONIC is the first manufacturer to develop a "Closed-loop Control" ultrasonic spot welding machine for lithium-ion battery assembly. It combines ultrasonic welding, servo control, user-friendly microprocessor control, and load cell force feedback technologies. This ultrasonic welding method produces clean, reliable, and precise welds.
WHAT ARE THE DIFFERENT TYPES OF CHARGING STATIONS FOR ELECTRIC VEHICLES AND HOW THEY WORK
There are three types of charging stations for electric vehicles: Level 1, Level 2, and Level 3.
Level 1 charging stations use a standard 110-volt household outlet. It charges slowly, typically taking eight to twelve hours to fully charge a vehicle. 
Level 2 charging stations use a 240-volt outlet. It charges faster, typically taking four to six hours to fully charge a vehicle. 
Level 3 charging stations use a 480-volt outlet. It provides the fastest charge, typically taking less than an hour to fully charge a vehicle.
THE FUTURE OF ELECTRIC VEHICLES
Electric vehicles are the future. Many people are skeptical about this statement. However, as technology advances, electric vehicles are becoming increasingly popular, and sales are expected to rise. This also means that there will be an increasing demand for EV batteries. 
The importance of the battery in electric vehicles cannot be understated. The technology is certainly improving and it's crucial to create a high performing battery. To meet the needs of EV manufacturers, TECH-SONIC, Inc. offers a wide range of ultrasonic metal welding equipment.